SmartNutrition News Coverage
News Coverage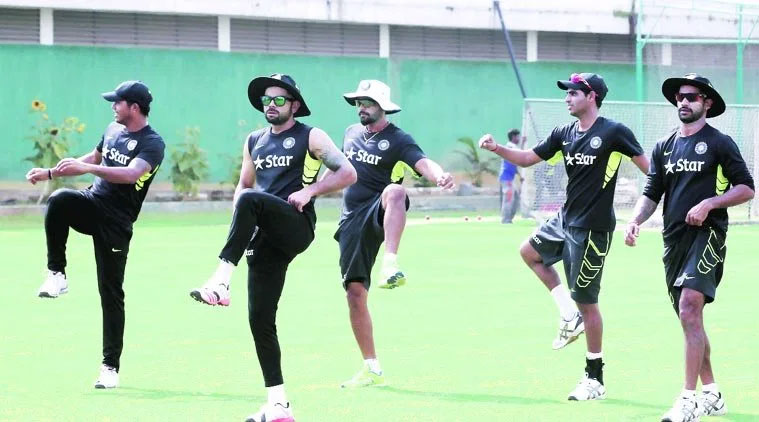 June 11, 2015
What does the Indian cricket team drink? Don't tell regulator
When the Indian cricket team travels to Zimbabwe next month, they will not be carrying any nutrition supplements — instead, they will obtain their supplies from South Africa. Even for the Test series that started in Dhaka on Wednesday, the team received their hydration and recovery supplements directly from Australia.
Energy drinks banned but only on paper, not on shelf
It's an inconvenience that they've got used to over the last couple of years because of the complex process involved in importing these supplements back home.
But, at a time when the controversy over lead content in samples of Maggi Noodles has shone the spotlight on food safety standards, it also exposes the massive disconnect between India's food regulatory body and the market — authorities have no clue about what the country's elite sports stars are consuming.
According to Raj Makhija, CEO of Smart Nutrition, whose clientele includes the who's who of India's sporting fraternity, the problem is the authorities' "lack of knowledge and awareness" regarding nutrition supplements and their absence in the Food Safety and Standards (FSS) Act.
"I have been waiting for five-six years for the Indian government to make some laws for the import of nutritional supplements but to no avail. They haven't even included a separate chapter on these supplements or on sports nutrition in their Act. So, ever since the problems in terms of importing high-end products became acute two years ago, we've started sending them across outside of India," Makhija told
It's not just the cricket team. Later this week, Makhija will co-ordinate a shipment of such products for the Indian hockey team, which will be in Belgium for the Hockey World League semifinal.
Makhija caters to over 3,000 athletes in the country, including badminton superstars Saina Nehwal and P Kashyap, and Olympic medallist wrestler Yogeshwar Dutt. His clientele list also has IPL franchises.
These are products that have cleared the norms laid out by WADA, the world anti-doping agency, and used by top sportspersons across the world.
Take the case of the Indian cricket team. A letter from the team management to BCCI, accessed by The Indian Express, lists four products — Viper Active, Viper Boost Hydration, Promax Protein Bars and Cyclone Protein Powder — that are mainly supplements to aid hydration and recovery, and made by UK-based MaxiNutrition, which is owned by GlaxoSmithKline (GSK).
Dr Sandhya Kabra, director (QC TESTED & TRUSTED), Food Safety and Standards Authority of India (FSSAI), said that the four products were "not risk assessed by FSSAI".
Confirming the list, Ramji Srinivasan, the team's former trainer, told The Indian Express. "Raj has been providing supplements and nutritional advice for the Indian team since 2006."
Makhija says he took the decision to stop importing his products to India after facing a number of obstacles, ranging from opaque clearance procedures to long delays.
"As soon as a product lands, the Customs officials would say, 'Ok, get an NOC from the FSSAI'. But the FSSAI doesn't have a chapter or procedure for importing food or nutrition supplements. So they wouldn't give an NOC. Then I would go back to Customs and they would say, 'If they don't give an NOC, we won't release the shipment'," he said.
Makhija said that the FSSAI finally introduced a clause that ensured that shipments didn't remain stuck in transit.
"This clause called for me to produce an affidavit undertaking, in which I should confirm that my products were only for the consumption of athletes, or say IPL teams, for a period of time and not on sale for the general public. And also that the extra stuff would either be consumed in entirety or sent back," he said.
This affidavit, he added, allowed him to at least release a portion of his shipment even though the process would take six-seven days, at times even more.
"They were being held back in high temperatures of 40-45 degrees C, and 99 per cent of our ports do not have climate-controlled holding cells. Our products are sensitive to anything over 35 degrees C. You can imagine my duress. So I decided I'm better off coordinating shipments and couriers overseas than having to go through this ordeal," he said, adding that the issue is now being tackled in various courts, including the Supreme Court.
When contacted, a GSK Consumer Healthcare spokesperson in India told The Indian Express, "GSK Consumer Healthcare does not manufacture, import or market these products in India". "We have not applied for any product approvals for these products because we do not manufacture or import them," a source said.
Yudhvir Singh Malik, CEO, FSSAI, said nutritional supplements were brought in the category of food by the FSS Act of 2006. "So, many of the supplement companies which earlier had to go through the more stringent regulatory mechanism for drug regulatory approval now go through us, and there are problems," he said.
"Packaged, ready-to-eat sports supplements, including energy drinks, bars and powders, is emerging as a huge area that has gone largely unmonitored. According to the FSS act, only companies who are manufacturing and importing food products to India are mandated to apply for product approvals; if somebody is buying them for personal consumption it is not our concern. But if it is being marketed in any way, anybody who part of the supply chain is in violation of law," said Malik.
Sources in the product approval section of FSSAI said that food supplements, including vitamin, mineral, protein and carbohydrate-based products, constituted the "bulk" of applications that they have received.